Are you using an Android Phone? If so, you might wonder, what are the best applications on the Android Market (Google Play) so far.
Honestly speaking, there is no definite answer for this. The applications I personally like may be of no use to others. So, the following list is just "a share" of the applications I have installed on my Android that I find useful.
1. Viber
This app is one of the best on the Android Market. You can use this for chatting or even calling to your family and friends absolutely for FREE. Of course you will need to have a descent data package with a good network for this to work fine (or a good WiFi connection). The other party must also have Viber installed and activated.
2. WhatsApp
Because of this application, I hardly use SMS nowadays. With this application, you can text, send pictures and videos for FREE to any WhatsApp user. What makes this app great is that, it is available on most platforms, nokia, android, iOS and BlackBerry. So, if you are the type who likes texting, this app should be definitely on your phone.
3. Wikipedia
Do I need to explain this? Everybody knows Wiki! The app is very basic though. It allows you to see the featured article of the day as well as the Wikipedia news. It also allows you to search.
4. Financisto
This program is an amazing piece of work. It helps you keep track of your expenses. You can add transactions, payees, generate reports, backup your data, and lock it with a PIN number. The best part is, it is FREE.
5. Translate
This app is the mobile version of Google Translate. You can copy and paste text and translations. You can also SMS the translated text immediately.
6. Barcode Scanner
This FREE app can be used to scan all QR codes and it has no ads.
7. AirAsia
If you are in Asia and you use AirAsia to fly. You might want to check this app out. AirAsia app allows you to check for flights, book flights and do your web-check-in. It will provide you with a QR code that you can flash in front of the mobile check in kiosks at the airport to automatically print your boarding pass. Pretty cool and a big time saver!
8. Dolphin Browser HD
This app is an Internet browser. It has many features that are not available in the Android web kit browser. Some of these features are the gestures commands, the voice commands, the simulator and the personalization options. To know more about the applications, download it for FREE from Google Play and I am sure it will stay on your device forever.
9. Aldiko
This app is a great Book Reader. It can be used to read your existing books in PDF or EPUB formats. It also has a store that is full of both public domain books s well as paid books. All stores can be viewed in order of trending books or the most recent books.
10. Springpad
One of the best apps out there for notes and To-Do lists. It has many features including notes, tasks, search, audio notes, photo notes, barcode scanner and nearby search capability. It can also sync with different account such as GMAIL and send you Emails and notifications about your tasks and lists. You can also share the notes and tasks with your friends if you wish.
11. Any.Do
If Springpad is feature-packed and more than what you are looking for, then you might be interested in Any.Do. So far, this is the best and simplest app I have used for reminders. The interface is cool and very simple to use and it has a great widget with many different sizes. This app is absolutely worth having.
12. WordPress
If you use WordPress as a publishing platform, then maybe you should have a look at the official WordPress app. It has many features that you might find useful. You can publish posts or pages, add videos or images, view your website stats, view and moderate comments, tweak some settings, and access a simple version of the dashboard. You can also add multiple accounts if you are running many blogs and you can switch between them easily.
13. Go keyboard
Well, the Android keyboard does not support all languages. So, if you bought your android phone from any online store, you might not find your local language installed at all. Of course you can always root your device and install any ROM you like. But, not everyone is ready to do that. So, give Go keyboard a try. It is FREE and supports many languages. First install the app, then look for your Go Keyboard language on the market.
14. Agoda
If you have used Agoda website before for hotel booking, then you might want to check this app. It is simply the mobile version of Agoda. It has many features such as search, sorting results, check reviews and rating, view galleries, view the location on Google Maps, and finally make your bookings.
15. GSC Cinemas
If you are in Malaysia, you can use this application to view all movies show times and all available cinemas. You can also make your ticket bookings and pay using this app. It only covers the GSC Cinemas.
16. Wattpad
Using this app, you can upload your own stories and also download thousands of stories from other users. All stories are free. The app allows you to modify the screen options and the scrolling speed. You can also share the stories using your favorite social apps.
17. Onavo
This app is a great data plan watcher. It monitors all programs for data plan usage. You can set your daily, weekly, or monthly limit and the program will reset the value automatically in the next cycle. If a program abuses your data usage, Onavo will notify you of that. You also have a choice to limit a program data usage to WiFi only to control your data plan usage. Of course you will not need this if you have an unlimited data plan.
18. Tango
This program allows you to make free video and voice calls to other tango users. Latest version allows you to leave video messages as well.
19. Osmand
Open Street Maps for Android is a navigation program for android devices. It is an open source app with layered maps and voice instructions. Accuracy is somewhat acceptable.
20. EggDrop
This is a community shopping app. If you have anything you would like to sell, take a snap of it and post it on EggDrop. The app users will see all items for sale that are nearby their locations with the distance provided on each listing. You can also post about items you need and others can contact you if they have them.
21. Go Daddy Mobile
If you have ever used Go Daddy to manage your domains, this app gives you the basic functions of domain search, renewal, DNS management, Name Servers, mails, and many others.
22. SoundHound
If you ever wanted to identify a song that played on the radio and you could not catch the name or the singer, do not worry. With this app, you can just tab to identify the song being played. Accuracy is really good.
23. Pocket
With this app, you can save all those online articles and view them offline later. Good if you are going on a long flight or anywhere where you cannot access the Internet.
24. Google Drive
This app was not there when I started writing this article. I wanted to add Dropbox in here, but I see Google Drive is much more competitive. Google Drive offers 5GB for free accounts which is higher than the Dropbox. Also, Google Drive is cheaper to upgrade to more space compared to Dropbox and the application GUI is just way simpler to use.
So, this was a list of all the FREE apps I have on my Android, note that some of these might not be available on your device or your local Google Play Store.
If you like this list and you found it useful, pass it on and share it with your friends. If you have some other apps that you think are great and deserve to be mentioned here or can replace some of the ones I wrote, feel free to comment here!
Summary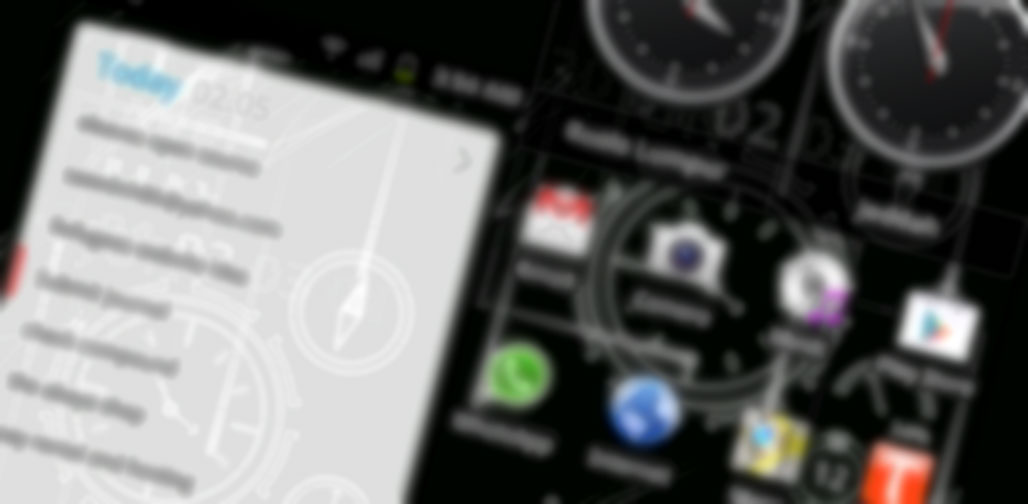 Article Name
Description
If you have just got your Android phone and you are wondering, what are the best Android Free Apps I should install, this list is just for you.
Author
Publisher Name
Publisher Logo