Well, different bloggers would have different opinions regarding this, but, as for me, these plugins are essential in all my WordPress sites. So, here we go, I have gathered 7 different plugins.
Note: I always like to keep the blogs simple to reduce all load time and any possible conflicts. So, there are many other great plugins out there that you can try, but, for me, I am just trying to keep this list minimal.
Note: All links open in new tabs.
This plugin is meant for monitoring comments on your WordPress blogs to avoid spam. The plugin is FREE and can be well integrated with the "Project Honey Pot" for searching spammers databases. All you need to do is to install the Antispam Bee plugin and register with the "Project Honey Pot", get your Key, and paste it in the Antispam Bee Admin area in your WordPress admin. There are different options for you as well, so, go through them and see what this plugin could do for you.
This plugin is by far one of the most flexible contact plugins. It allows you to simply create your own forms (as many as you wish) and then insert them in any place you like, either in the posts, pages, or sidebars. It will then email all the forms to your inbox.
This plugin can generate automatic sitemaps and store them in your WordPress directory. You can set the updating frequencies and even tell search engines about your new sitemaps. You can also include or exclude specific pages or categories in the generated sitemaps.
This is by far one of the best SEO plugins I have found. It has many functions including Meta Description Writer, Title Tag Rewriter, Meta Tags Editor, 404 Page Monitor, and many other functions. It adds all these options to the editor where you can simply optimize your posts or pages.
5. SexyBookmarks (by Shareaholic)
This plugin allows you to add stylish bookmarking icons to the bottom or top of your posts or pages. The buttons include many options and styles. You can see it in action at the bottom of this post.
This plugin adds the social icons to the top or bottom of your posts or pages. It has the options to add "sharing widgets" or "follow widgets". You can see it in action in the top right sidebar on this website.
The best caching plugin I came across. It helped me enhance my page load time and combine all CSS and JS files. If this plugin is used properly, it can greatly speed up your blog. You can customize it to cache specific pages as well. The plugins has a browser cache options, minifying options, and many others.
Note:: It's always better to keep the usage of plugins Minimized! Using too many plugins would result in many undesired issues including increased page load time and conflicting scripts.
So, These are the plugins I always use in my WordPress sites. If you have any comments, or you would like to share what plugins you use, just share with us using the comments form below!
Summary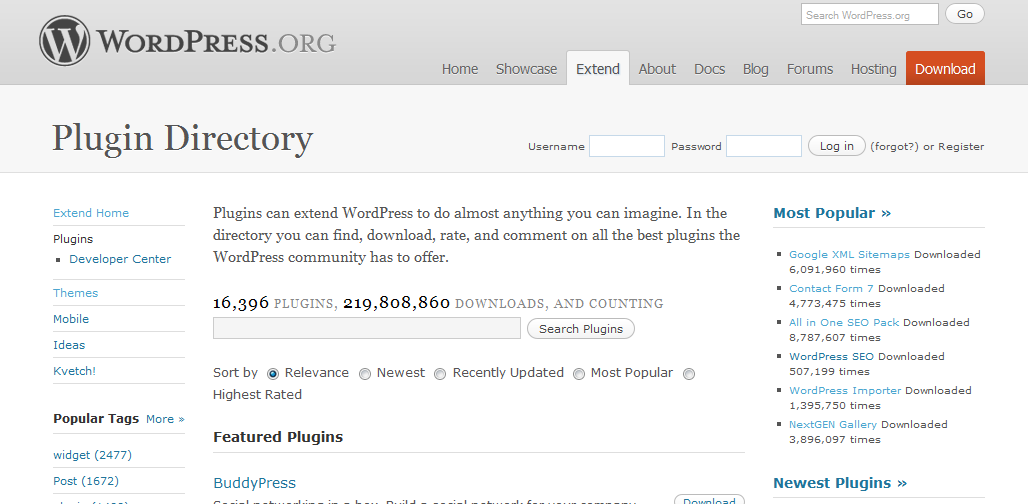 Article Name
A Must-Have WordPress Plugins
Description
A quick guide to the most useful plugins for new WordPress sites. Contact, Antispam, Social, and Caching plugins.
Author
Publisher Name
Publisher Logo